by allancarreon on Apr.26, 2017, under Film & TV, Geeky

I watched the original Kingsman: The Secret Service on a whim. I wasn't even aware of what it was, but I was in the mall one day (when I was living in Pampanga for work) trying to think of what to do, and I checked out the available movies. The poster intrigued me, plus it was Colin Firth, so I went for it. And I'm glad I did because it turned out to be one of the best action/adventure spy movie I'd seen!
It also introduced me to the beautiful, young, and talented Taron Egerton and made me a fan for life. I also kind of want to marry him.
So boy am I excited to watch the sequel.
And based on the trailer, it definitely looks promising.
Kingsman: The Golden Circle looks to up the ante as the story now will involve the American counterparts of the Kingsmen, i.e. the Statesmen.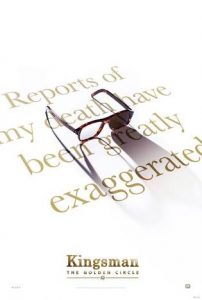 Now, the first movie already boasted of a stellar cast that included Colin, Michael Caine, Samuel Jackson, and Mark Strong with cameos by Jack Davenport and Mark Hamill. It also featured, in the secondary antagonist role, Sofia Boutella – whom not many may know yet but to Madonna fans would be familiar as a backup dancer in a couple of videos as well as in the Confessions Tour; she's definitely a rising star as she has since appeared as Jaylah in Star Trek Beyond and will soon headline the remake of The Mummy. And of course, Taron made a name for himself as a breakout star in the original movie.
Well, with such a distinguished cast, you'd think they couldn't outdo themselves, but you'd be wrong. The sequel boasts not just the return of Taron, Colin, and Mark as well as Sophie Cookson and possibly Michael Caine, but it will also feature (hold your breath) Halle Berry, Jeff Bridges, Julianne Moore, Vinnie Jones, Michael Gambon, Channing Tatum, and Elton John.
Just for that cast alone, I'd watch it.
Kingsman: The Golden Circle opens worldwide in September 2017. I can't wait.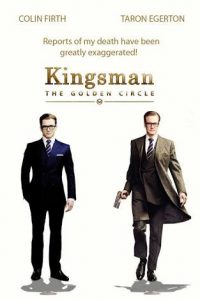 :Channing Tatum, Colin Firth, Halle Berry, Jeff Bridges, Julianne Moore, Kingsman 2, Mark Strong, Michael Caine, Samuel Jackson, Sofia Boutella, Sophie Cookson, Taron Egerton