by allancarreon on Jan.29, 2017, under Film & TV, Queer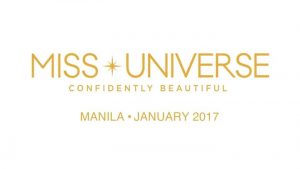 The Miss Universe 2016 pageant will be broadcast live from Manila tomorrow (local time), the first from the Philippines since 1994, and as the country has always been pageant-crazy, this year's show is doubly exciting for Pinoys.
As with any enthusiast, I have my own personal picks. After seeing the social media pictures and clips as well as the preliminaries that streamed live last Thursday, I have tried my best to determine who I feel should be part of the Top 12. It was a pretty difficult task, really, as there are a lot of fierce and fabulous contenders, so I went and chose 16 ladies any of whom I think deserve to make it to the Top 12 (well, Top 13 since it's been confirmed that the winner of online voting will be included as a 13th candidate rather than be among the twelve).
I am strongly supportive of Miss Brazil and Miss Thailand. Both are unique and would breathe life into the role with a different spin. I would love it if either one of them won. Raissa Santana (Brazil) has a fierce energy combined with a positive personality. Chalita Suansane (Thailand) has such a regal aura to her that conveys such modern class while retaining a lovely exotic Asian-ness. I find it hard to really choose between them.
I like Miss Venezuela's kabaklaan moves. She's pretty, although I can't get over her Titas of Caracas impact. That, and the fact that there are rumors about bad attitude and character. However, like it or not, she's likely a shoo-in.
I also used to be an ultra-fan of Miss Colombia, such a beauty, but she turned me off (and lots of Filipinos and Mexicans) with that Instragram thing that revealed she may have an attitude problem, too. She may still make it to the Top 12, but I'm iffy about her now. Plus, why give Ariadna Gutierrez a chance to be smug?
Of course, I would also want Miss Philippines to win – that's a given – but the reality is that odds are stacked against her being a possibly back-to-back and hometown win, a combo that I believe has never happened. Still, who knows? She's still quite gorgeous, if lacking in the articulation department.
Aside from Thailand and the Philippines, this year's Southeast Asian contingent is really killing it. Singapore, Vietnam, Malaysia, and especially Indonesia are all palaban. It's practically an ASEAN summit. Hopefully, we dominate the finals; I think the last time Asians dominated the pageant may have been 1988 when Miss Thailand won. It's about time we made Asia the new Latin America when it comes to the pageant circuit.
I hope Miss Canada makes the Top 12. I find her really pretty, and making the cut will give those body-shaming detractors a great big middle finger.
It's also been over fourteen years since a European won in the form of my all-time favorite Miss Universe, Russia's Oxana Fedorova. And while Oxana will always be the real Miss Universe 2002 for me (Justine who?), since the Miss Universe Organization doesn't recognize officially dethroned/resigned titleholders, then the last European was in 1990 with Norway's Mona Grudt. This year, I feel Miss France may potentially end the Old World drought and blindside everyone as a dark horse who hasn't gotten much local media attention.
Meanwhile, despite my personal faves, I also do have this strange feeling that the winner may be someone whose country has never won the pageant (much like how it was in the prior pageants held in Manila – 1974's Miss Spain and 1994's Miss India). That would be awesome. I guess we'll find out tomorrow.
In any case, in alphabetical order, here are my 16 faves (which includes alternates) whom I would personally want to make it to the Top 12 + 1.
Two ladies I contemplated including but decided to not to due to slots are Australia and Sierra Leone. The latter, in particular, may not be "traditional" Miss Universe material, but she has a following and has a striking look. That, and she has a good story behind her, and we know these pageants do love that, too. I may have dropped her, but she might be the true dark horse. She's also the first candidate from her country. Will she do a Mpule (Miss Universe 1999 from Botswana) and surprise us all?
But let it be noted that I took notice of these two women should they make it. Hahaha.
In any case, in alphabetical order, here are my 16 faves (which includes alternates) whom I would personally want to make it to the Top 12 + 1.
:
Miss Universe