by allancarreon on Jan.15, 2017, under Travel & Culture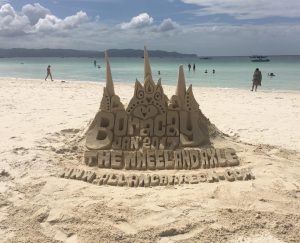 Although I personally feel that Boracay has become (and continues to further become) over-developed and needs some restraint (hey, government, please do something), it doesn't mean that I already dislike it. I still love it, and it is definitely still one of the best beaches in the world, bar none.
It remains a top tourist destination not just because of its awesome fine white sand and the crystal blue waters. It's also because it has become significantly more accessible and (comparatively) more affordable in the last decade or so, where once upon a time it was generally a place that only the upper and upper-middle class could go to.
So it was that my besties and I decided that, en route to our first ever Ati-Atihan Festival this year, we would first spend a couple of days in Boracay. This would be my third time to go, and it remains to be a complete pleasure.
For a different experience, instead of the usual planes, we took an overnight 2Go Ferry from Batangas to Caticlan, booking a private cabin. It was fun and relaxing and, when you consider that you basically can board at night, sleep, and wake up in Boracay, not at all a waste of time. Of course, we didn't just sleep. The ship had a bar with a live band for entertainment, so we had drinks, and I met a few new friends, including a crushable Dutchman who looks like Shawn Ashmore, only better. It's fate, I tell you, especially with all the flirting and winking he did, except he's married, but whatever. We saw each other in Boracay a couple of times later on and continued on with the flirting. Ha!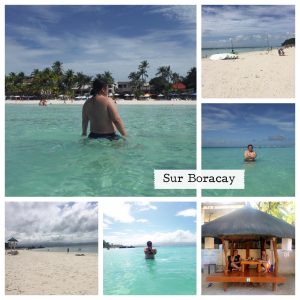 Like the last time I was here, we stayed in Sur Boracay in Station 1. I much prefer the relaxed and serene atmosphere of Station over the rather bustling partified Station 2, where I stayed the first time I went. Don't get me wrong; Station 2 is still nice, and we trek to the area to eat, drink, and socialize, but over-all these days I prefer quieter beaches. Blame advancing age, I guess. How very Tita of Manila na talaga.
Sur is a great mid-range place to stay in the generally more expensive Station 1 neighborhood. The service is pretty good, the prices reasonable, and the beachfront view fantastic. This season in particular – early January – showcases just how truly blue and clear these waters are without the summertime greenish algae in mid-year months.
Aside from the usual paluto (we tried Natalia's Kusina this time and it was superb) and trying out this nice Mongolian buffet, we also did a late afternoon mini-trip to Spider House Resort in Diniwid Beach, which is just on the other side of the grotto at the end of White Beach. I'd heard about Spider House from a friend – a resort "carved" right into a cliff and where you can enjoy both gorgeous views as well as opportunities to directly dive into the waters from their deck – and it was also my first time in this area of the island.
It was gorgeous.
Diniwid is cozier than the long stretch of White Beach, tucked in a sort-of-cove that also now has several resorts. Still, despite the beach itself being a little bit rockier, it has an even more serene quality than Station 1 which would be perfect for folks looking to truly chill. There are also a lot of foreigners (many of them gorgeous backpackers), and there is a very friendly atmosphere conducive to a multi-cultural coming together of various people.
Plus, check out this video I took of that sunset.
We are so staying there the next time we visit.
All in all, Boracay still delivers, and there are always new surprises each time you go.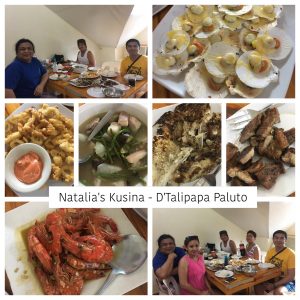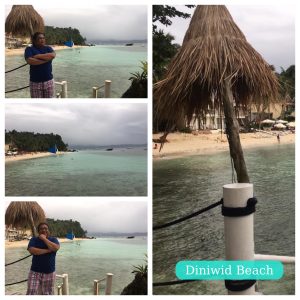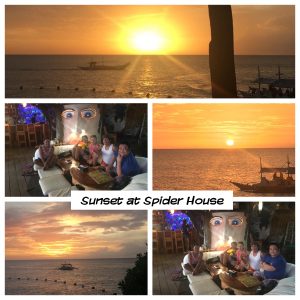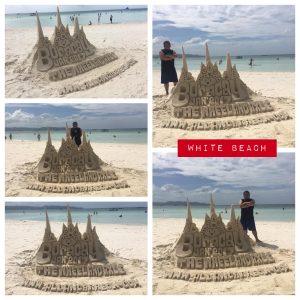 :Aklan, Boracay