by allancarreon on Dec.29, 2016, under Film & TV, Music & Theater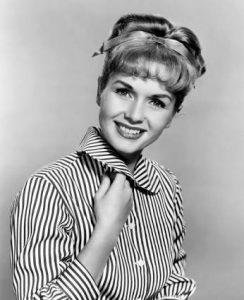 Because 2016 continues to be a huge ass, just one day after the iconic Carrie Fisher died, her own mother – the legendary Debbie Reynolds – passed away from a stroke at the age of 84. Now, one can argue that she was old already, but I also cannot help but think how grief over her daughter's demise broke her heart so much. As has been said, no parent should have to bury their child.
Debbie may not resonate with the current generation, but she is much beloved by older ones. She comes from my grandmother's era, so she is not from my time either. However, by the time we were around, growing up in the 80s/90s, Debbie was already an icon whose career had spanned decades.
Carrie surely inherited her feistiness and determination from her mother. Debbie, for instance, would not let herself be inimidated as a newcomer by her two experienced male co-stars in the classic Singin' In The Rain. Despite not knowing how to dance, she made sure she made her mark by working hard, learning, and ultimately stealing the show in the now-classic Good Morning. That's not an easy feat for a newbie when you're dancing opposite freakin' Donald O'Connor and freakin' Gene Kelly.
Debbie arose from the terrible heartbreak and scandal of her husband leaving her for her good friend Elizabeth Taylor; she steeled herself and became a stronger woman afterwards (and even reconciled with Liz). She was also estranged from her own daughter Carrie for a while, but in recent years have made up and finally became close.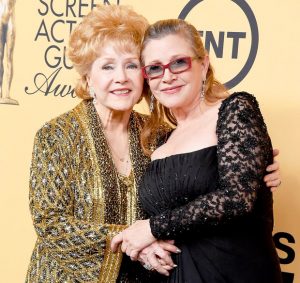 Debbie: ever the role model for strength, resilience, and class.
While she has had a career covering nearly seventy years starring in dozens of classics such as Singin' In The Rain, How The West Was Won, The Unsinkable Molly Brown, and The Singing Nun, for younger generations she will probably be most familiar as Grace's meddling mother in Will & Grace, Bobbi Adler. I also recall her classic guest appearance on Golden Girls and her cameo in Connie and Carla.
Reports indicate that Debbie's last words were, "I miss her so much. I want to be with Carrie."
And now, she is: beautiful mother and beautiful daughter reunited, two stars to brighten up the heavens that much more.
Good night, Debbie.
:
Debbie Reynolds