by allancarreon on Oct.20, 2016, under Film & TV, Literature

Today is not just the birthday of the fascinating legendary poet Arthur Rimbaud.
Today is also the birthday of another legend, this time from film: the one and only horror icon Bela Lugosi, whose portrayal of Count Dracula forever ingrained the master vampire into the global consciousness. Though there have been other iconic Draculas who succeeded Bela (Christopher Lee and Gary Oldman, in particular), it was Bela's Dracula that first brought into our collective minds our idea of who and what the count could be and which informed and influenced almost all other later portrayals.
True, Nosferatu came first, but Bela's Dracula had a stronger impact on how we have perceived Dracula since then: not so much the monstrosity underneath, but the well-mannered and seductive aristocrat who could mesmerize the best of them. It was the count who mesmerized audiences around the world as well.
Bela may have passed away many years ago, but he will forever be alive. Not undead, but truly alive in our minds… and nightmares.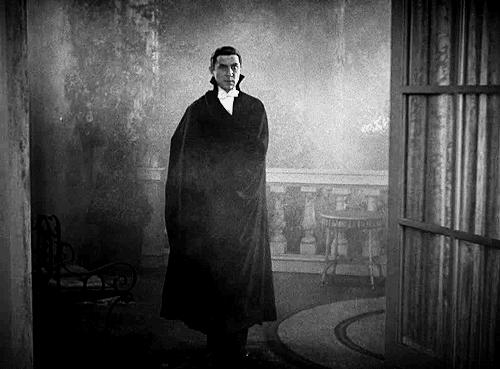 :Bela Lugosi, Dracula