by allancarreon on Aug.30, 2016, under Film & TV

Recently, I got around to rewatching one of my favorite sitcoms from yesteryear. It's literally been over a decade, maybe even more, since I watched Murphy Brown, but watching it again showed me just what a masterpiece the show was and what a trailblazer it had been – a show way ahead of its time.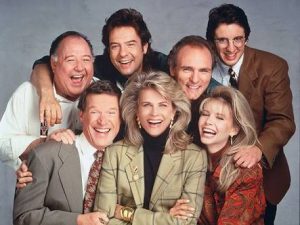 In this award-winning show, Candice Bergen plays the titular character, a ballsy, no-nonsense journalist in her 40s who comes back to her news program after a stint at Betty Ford. She returns to work with a much younger executive producer at the helm along with a couple of old and new faces in the news team – including a quirky Southern ditz slash former beauty queen portrayed by Faith Ford, whom I ended up having a girl crush on.
Along the way, funny situations come up, hilarity and hijinks ensue, and intelligent humor surfaces. And make no mistake about it: Murphy Brown was an intelligent show. Underneath the laughs, it tackled issues such as politics, careers, integrity, cancer, and many more. It was not just any sitcom; much like The Golden Girls, it was a socially-relevant show.
The choice to set the show in Washington, D.C. was also a smart one, as it gave the show a certain level of gravitas that helped give it teeth and realism when it came to tackling government and politics.
Perhaps most famously, it tussled with then-VPOTUS Dan Quayle around the issue of single motherhood and the choices women make regarding their lives and careers. Quayle, who could not even spell "potato," criticized the show for having the chutzpah to make its lead character choose to be a single mother, then hardly ever heard of in a mainstream American sitcom.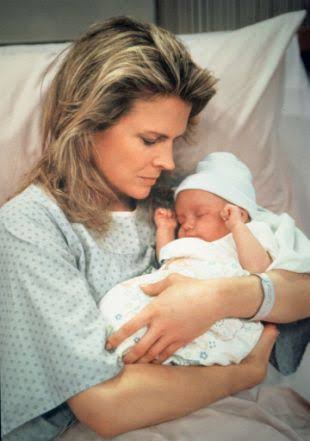 Needless to say, it did not go well for Quayle in the long run.
Make no mistake about it: Murphy Brown paved the way for the portrayal of strong and empowered TV women with agency and who would later crop up in Friends, Ally McBeal, Desperate Housewives, Sex and the City, Veronica's Closet, and the like. The show provided new true role models for women everywhere, regardless of what Dan Quayle said (or spelled).
Continued In:
Murphy's Law, Part 2: Journalistic Integrity

:Murphy Brown, sitcom