by allancarreon on Jul.31, 2016, under Film & TV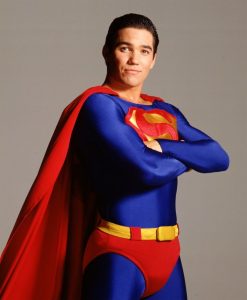 With all the hullabaloo around the recent reveal of Tyler Hoechlin in his Superman costume for his Season 2 debut on the Supergirl TV show (spoilers: I now think he's a terrible miscast, visually at least, unless he's playing Bizarro), I think we should not forget who IMHO is the best TV Superman to date. No, not Tom Welling, sorry.
Of course, I'm talking about none other than Dean Cain, star of 90s classic The Adventures of Lois and Clark.
And today, Dean celebrates his 50th birthday.
Without looking anywhere near fifty.
Damn those good genes.
Of course, he doesn't look twenty, but he's still mighty fine. He has a recurring role on the same Supergirl TV show as Jeremiah Danvers, Supergirl's foster father, opposite 1984 Supergirl Helen Slater as Eliza Danvers (both casting gold, if you ask me); Dean looks awesome for his age. He also exudes such a daddy sexiness that you just can't wait to see what they have in store for his sub-plot in Season 2; Tyler better hope they don't get a scene together, or else the comparisons will be inevitable (and likely unfavorable for Tyler).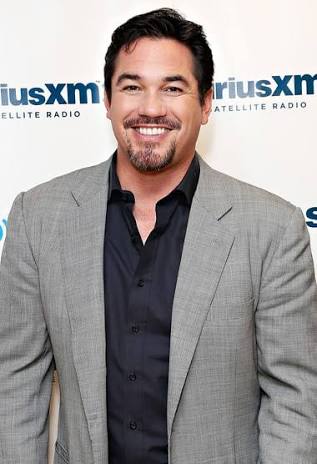 Dean also remains to have a fairly good career. No, he might no longer be the A-list TV celeb he was in the 90s, but he remains to get consistent work.
Also, I found out recently that Brooke Shields will always have fond memories of her ex . Lucky girl.
Personally, I will always love Dean for his role as Cole in the classic gay romcom/buddy movie The Broken Hearts Club, where he starred alongside mostly then-unknowns Timothy Olyphant, Zach Braff, Billy Porter, Justin Theroux, and Party of Five's Andrew Keegan, among others. It was a risky move in a time when gay roles were still not as widely-accepted, at least for actors who already have a certain level of an established career, and for that, Dean will always get a thumbs up for me (even if he is a Republican, if I remember right).
Happy birthday, Dean!

:Dean Cain, Helen Slater, Supergirl, Superman, The Adventures of Lois and Clark, The Broken Hearts Club, Tyler Hoechlin