by allancarreon on Jul.20, 2016, under Society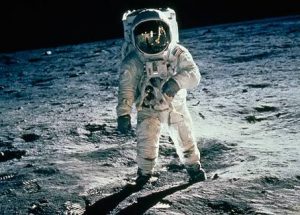 It's been forty-seven years today since we landed on the moon. (Lu Parker would be so happy.)
Neil Armstrong's small step out of Apollo 11 was indeed one giant leap for mankind. Here's hoping that we continue to advance, not just in science and technology but in everything that we do.
Sometimes, with all the things happening nowadays, it feels we are regressing as humanity instead of progressing. However, let's have faith in mankind. If we can reach the moon, then surely we can resolve our differences.
Happy moon walk anniversary, mankind!
Watch out for Lu at 2:15 to 2:21.

:Apollo 11, Buzz Aldrin, moon walk, Neil Armstrong