by allancarreon on Oct.13, 2014, under Film & TV, Snark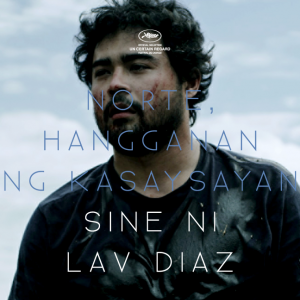 Recently, I watched Lav Diaz's Norte, Hangganan ng Kasaysayan. Actually, I was able to watch it twice, the four-hour running time notwithstanding. It was a pretty amazing experience, a Filipino movie so good it's rare. Very rare. It's been chosen as our entry for the Oscars this year, and here's hoping it makes it to the final list of nominees at least. It has won a lot of awards and rave reviews internationally, and the crowning glory would be a much-covered Academy Award.
To be fair, Philippine cinema is slowly experiencing a renaissance, at least in indie filmmaking. A lot of these indie films that make it into the international festival circuit are becoming the talk of cinephiles globally. According to my mentor, these days Philippine and Romanian films are the next big thing in world cinema, if the reactions to such films are any indication.
So when did Philippine cinema take such a turn for the worse that we only get to see gems like Norte oh-so-very infrequently? There was a time when Pinoy cinema was pretty good, where the talents of Brocka and Bernal shone brightly and where the caliber of films was astounding. Nowadays, most local fare has turned to a steaming pile of cow dung, and quality and meaning have all been but lost with the exception of a few worthy experiences. Instead of more Norte and Babae Sa Septic Tank, we are served with My Little Bossings and more Kris Aquino movies (wait, didn't she say before that she was quitting showbiz? dammit).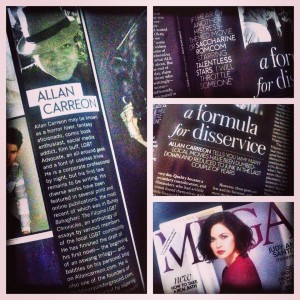 Yet locally, still very few of our quality films get the right support from big name producers and investors. Never mind the accolades from critics and discerning viewers around the world. These mainstream "filmmakers" – and I put that in quotes, for these people seem to have no inkling of what filmmaking is – have for the most part abandoned true talent for the sake of trash for cash. Is it really worth it?
Read more about my thoughts on this in this month's issue of Mega Magazine. The feature is tucked neatly inside, titled "A Formula for Disservice." Enjoy… and let's hope Pinoy cinema gets elevated to better heights once more.
(It's the October 2014 issue with Judy Ann Santos on the cover. No, I didn't write about her, but it is interesting to note that, even though I'm not really a fan, I do believe she is one of the last few true deserving stars of this struggling industry. It's also nice to note that the Mega Man magazine insert features Daniel Matsunaga. Just because. I mean, it IS Daniel Matsunaga, after all. Where are Hideo and Fabio?)

:Mega Magazine, Philippine Cinema