by allancarreon on Jun.30, 2013, under Literature, Queer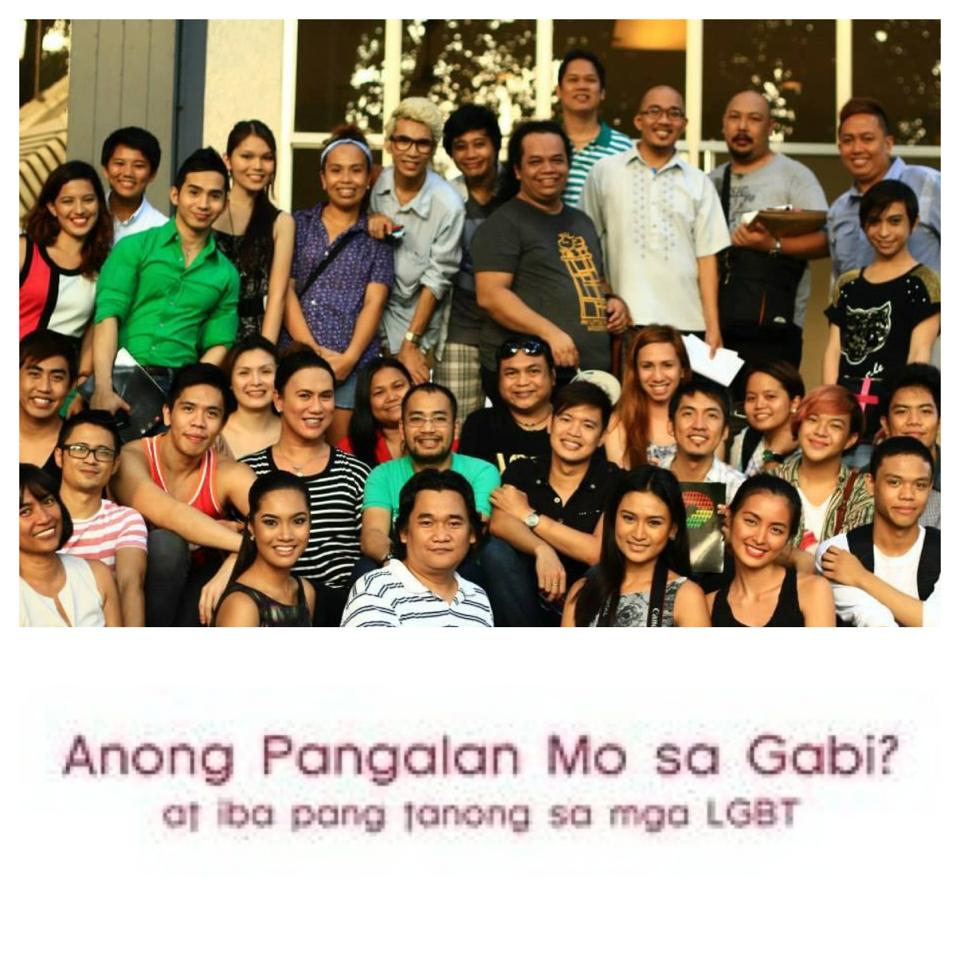 In 2012, UP Babaylan celebrated its 20th anniversary. Two decades are quite the milestone for the first and most influential student LGBT organization in the country, and to further celebrate the successes of the organization through the decades,UP Babaylan worked hand in hand with the UP Center for Women's Studies to publish and release a beautiful coffee table book entitled, "Anong Pangalan Mo Sa Gabi? at iba pang tanong sa mga LGBT."
The book, which was launched last 25 June 2013 in the Vargas Musuem, is basically an artistic photo journal wherein fifty alumni and resident members answered fifty questions commonly asked of LGBT. It is inspired by Weingarten's "A Series of Questions" and attempts to unravel the realities of LGBT life in a series of black and white photographs accompanied by answers to those oft-asked questions.
And quite the answers they are! Ranging from the serious to the tongue-in-cheek to the oh-snap!, the answers help demystify the LGBT experience for the heterosexuals out there. Of course, it is neither a comprehensive nor a singularly correct collection of responses, and it is never meant to be. Responses, after all, span the spectrum of fact, opinion, and the non-response. It is, in essence, a slice of the LGBT life – a life that is, like that of the heterosexuals, uncontainable and cannot be boxed into a mere set of queries.
The questions have a life of their own, for these questions are a mix of the serious, the naughty, the innocent, the patently absurd. The questions are both hilarious and heartbreaking at the same time, for they reflect a lot of the misconceptions and misunderstandings that heterosexuals harbor about the LGBT community. Some are valid questions for the uninitiated but willing to learn, while other questions can be downright offensive.
[flagallery gid=3]
Still, these are real questions that many LGBT people get, and the answers reflect the joys and the pains of the LGBT community in its struggles to influence society to raise its standards when it comes to tolerance and acceptance. It is, at the heart of it, a reflection of the community's soul laid bare.
The photographs, taken by current Punong Babaylan Rod Singh, are gorgeous. These photos tell a story on their own, and behind every subject's serious, unsmiling visage is a story.
It is quite a lovely visual journey into the psyche of the LGBTs.
Come and see what it's like to be us.
Anong Pangalan Mo? at iba pang tanong sa mga LGBT
Now available at the UP Center for Women's Studies for only Php250.00.
[flagallery gid=4]